Vinyl record storage cubes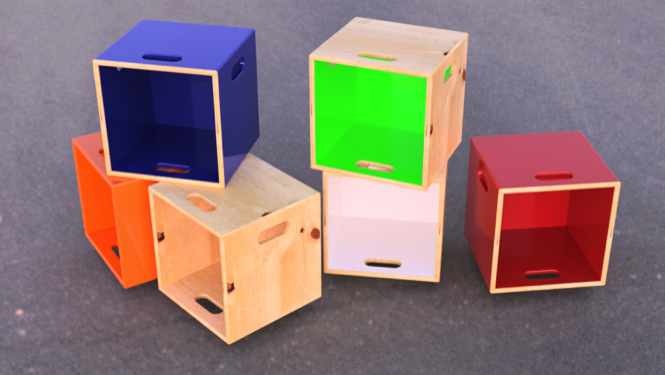 The standard cubes are made from high quality 15mm birch plywood and all edges are rounded and smooth.
Dimensions are 355 x 355 x 340 which means the internal size is 325 x 325 x 325.
Fully loaded, each cube will hold approx 80 albums, although this depends on the thickness of the sleeves. Full cubes are heavy so the joints are made strong and the smooth, rounded edges mean they are comfortable to hold.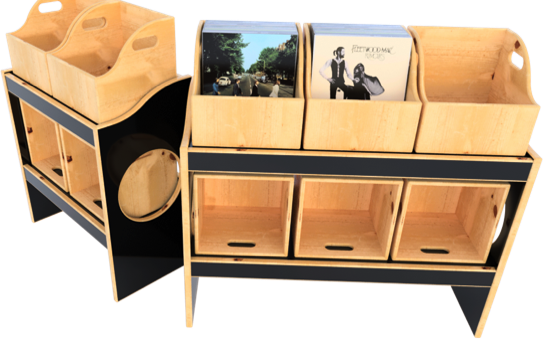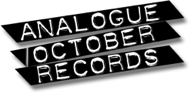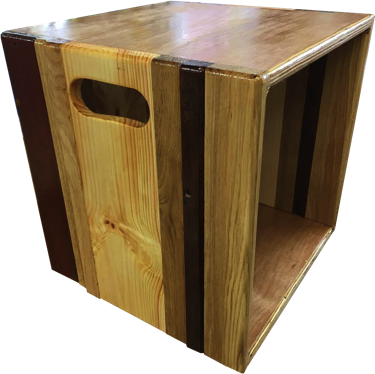 The birch plywood cubes can be painted or stained in many colours and can also be engraved with logos or text using a CNC router. Other materials can also be incorperated - the cube to the left has side panels made from various strips of reclaimed timber. The browser boxes below were specially shaped for
Analogue October Records in Chichester. The custom made shelves (reclaimed timber again) hold extra stock in standard cubes underneath.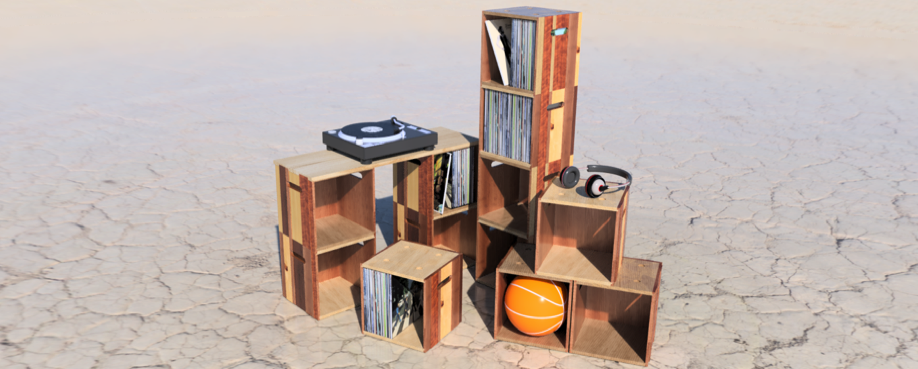 As well as storage cubes I can build you bespoke furniture to compliment your home or workspace. Why not contact me and see how we could work together to bring your records out of the closet and turn your vinyl collection into a thing of beauty!
Store and display your precious collection of 12" records in these strong plywood boxes. They can be used with the opening at the front for home use or at the top for browsing and DJ use. Thoughtfully placed handles mean you can grab and go either way.