Your project could be very practical and functional, or you may have particular aesthetic demands. You may want a unique gift for someone special. You may have clear ideas about what you want or you may wish to explore some innovative suggestions; either way, please contact me and let's find out if there is a way we can work together.
Mark Parrish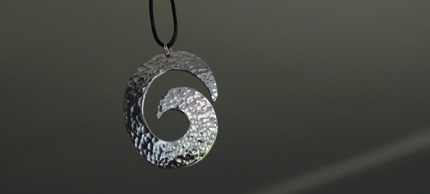 Button Design is the creative home of Mark Parrish.
I am a West Sussex - based designer who specialises in the creation of bespoke furniture and products for homes and workplaces. I am always pleased to talk about your projects.
It doesn't matter if the challenge is large or small, or if the requirements are complex or beautifully simple.
Here are some recent examples of my work.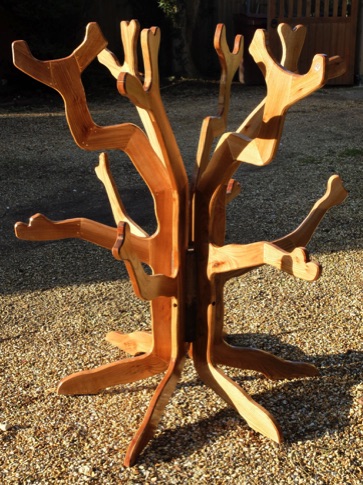 I make Jewellery using a variety of materials including silver, copper and unusual timbers. Personalised pieces make wonderful gifts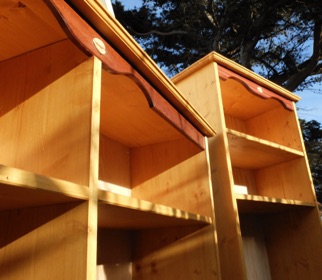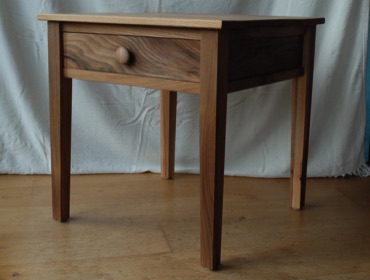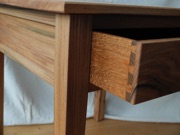 Occasional table with drawer in Elm with hand-dovetailed drawer made from reclaimed Iroko. Project utilised offcuts and resawn panels.
Swimming pool clothes tree in Elm with Chestnut core and Ash inserts. 45 hand shaped and jointed elements around central trunk section.
Set of bookcases in Pine with reclaimed Iroko and Sapele panels and Sycamore carved cowry shell motifs
Pool clothes tree with drying costumes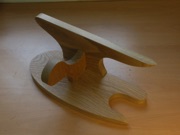 Silver "J" ring and Silver pendant with leather cord necklace.
Both pieces hand shaped and polished with hammered finish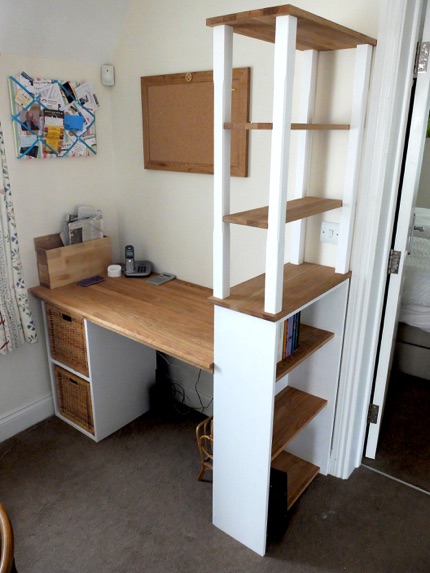 Office furniture transforming small landing area into useful work space. Painted softwood panels and posts with oak shelves and desk surface.
Unique, hand-made products for your home or workplace
Sustainable design is a strong influence and whenever possible a variety of reclaimed and re-used materials are integrated into the products.
Sewing box in oak. Detail of threads drawers. Storage cases can be made for any crafts or activities.
I specialise in one-off commisions to suit your specifications. Commissioned items such as bespoke furniture or sculptural pieces are accompanied by framed design drawings and, where reclaimed sustainable materials are used, a background history indicating their original source.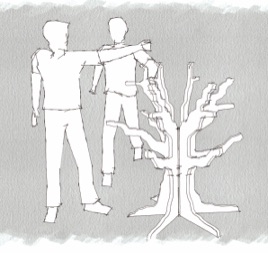 Pool clothes tree design sketch
I can make specialised craft tools, decorative and functional gifts and repair/restore furniture. For fellow artists, a complete picture framing service is available and special mouldings can be made to order.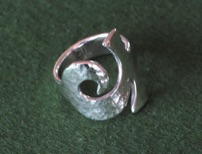 I can build you a functional but attractive workspace in your home. After a visit to properly understand your space and listen to your needs I produce sketches and artist's impressions so we can work together to arrive at the perfect solution before I build and fit the elements using quality materials and construction.
You may have an unusual or limited space which demands a bespoke piece of freestanding or fitted furniture or you might need to match the style of existing items.
Or perhaps you have the perfect place for a unique piece of furniture or art. If so, please use the contact page to ask me a question or find out more about the service I can offer.
I love working in wood and combining traditional joinery techniques with modern styles. I enjoy integrating other materials as well as working old wood into new products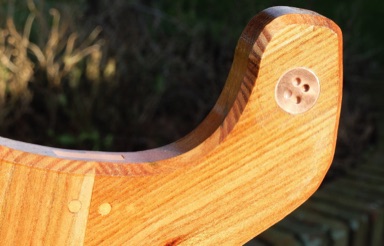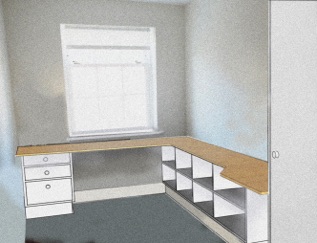 Artist's impression showing a proposal for a study space in a small bedroom.